Products > YUSHIN > ATC Series > ATCII-300S/D
---
TH / EN
YUSHIN – ATCII-300S/D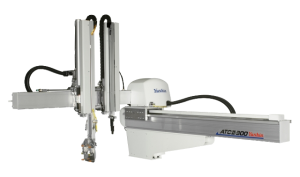 Catalogue Download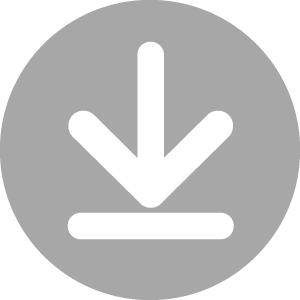 Hybrid Traverse Robot with Outstanding Price Performance and Low-Profile Design
The ATC II-300 is a hybrid robot with a servo powered traverse axis and pneumatic vertical and kick axes, and fast, 2-stage (telescopic) arms for a lower profile to fit low-clearance plants. Its lightweight handheld G II B controller has a highly visible LCD display and includes an SD memory card port for backing up or sharing data. The ATC II-150 is available in S (main arm only) or D (main and sub arms) configurations and fits 200 to 350 tf molding machines.
Features
Mold clamping force : 200 – 350 tf
Number of servo axes : Single-axis (Traverse axis)
Vertical arm : 2-stage telescopic type
Kick frame : Single support
Linear guide : Yushin linear rail
Traverse frame : Lightweight reinforced aluminum frame
Controller : G II B-type controller
 Standard Specifications
Power source : Single phase AC200V 50/60Hz
Driving method : Digital servo motor (Single-axis) Air cylinder
Control method : Micro computer control
Air pressure : 0.49MPa
Maximum air pressure : 0.79MPa
Wrist flip angle : 90 deg.