News & Update > InterPlas 2017 – Machines > GDM-1
---
GDM1
: New Generation of De-dusting and Metal separator method.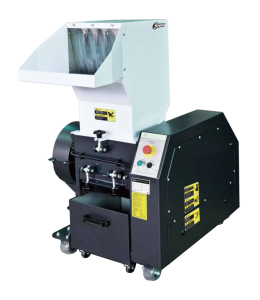 This seires of SG-EB has no difference with the standard model in structure and operation for safety, but more of energy saving as well. The granulators are applicable to granulate various kinds of plastic materials from injection molding, blow molding or wasted materials.  
more…
---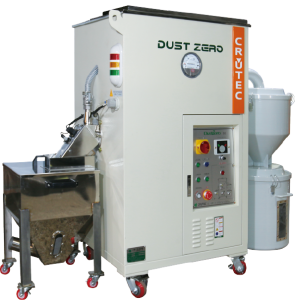 The world's first fine-particles and dust removal device. Prevent causing defects like black spots, blurry color, not even glossing and weak rigidity by dust including in plastic pellet and regrind material.
more…
---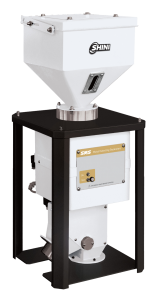 SMS series metal detecting separators are highly sensitive and accurate in detecting and separating metal grains, such as steel, iron, copper, aluminium, lead, tin, and so on. It's principle is when metal impurities pass through it, electrical detector can send a signal to control board to start valve to discharge the impurity materials. Pneumatic discharging system takes little space and ensures good performance. It can be installed directly on injection molding machine or (extruders) hopper to protect the screw of machine from the damage caused by hard metals. There are three models of the series: SMS-35~70, processing capacity can reach up to 400L/hr~5,000L/hr to meet any specific requirement.
more…
---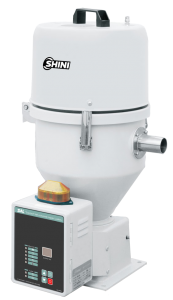 "Standard" Self-contained SAL-330/360 series adopt single phase carbon brush motor with superior suction power and easy installation. It is particularly suitable for conveying new materials. SAL-430/460 series use a three phase inductive motor with low noise level and long service life. It also has an automatic motor reverce cleaning device.  
more…
---
Exhibition special price valid untill end of September 2017
*For existing customer and registered visitors only