Products > L&W > Filling Device > Air Station
---
Air Station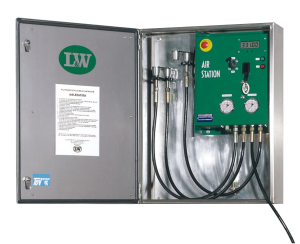 Catalogue Download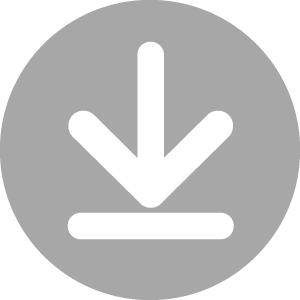 A breathing air filling station specifically designed for outdoor applications allowing air cylinders to be filled outside of shop hours and/or without involving staff. The filling station is housed in a weather proof stainless steel housing for wall mounting, this cabinet has a standard cylinder lock in the door.
Payment is processed using programmable magnetic keys which are issued to customers and a credit "loaded" on to the key. The digital display indicates the remaining credit on the key as the filling process takes place.
The filling station is equipped with an easy to use, self venting lever filling valve which can control up to 4 filling hoses. The filling hoses are equipped with the L&W patented anti-whip DIN safety ends or yoke connections. The venting is inside the housing and suppressed with a silencer reducing noise to a minimum, especially important for "out of hours" use.
The air station is easy to use, the key is placed in the holder and a start/stop switch controls the fill. The unit has an automatic final pressure shut-off and a safety valve for the final pressure. The storage pressure that supplies the air station and the filling pressure are shown on 2 pressure gauges. An emergency switch provides an additional safety feature.
The units comes complete with an interface for crediting and/or analysing the magnetic keys, including a cable to a serial 9-pole PC port. The software (included) will run on a windows PC. The data port is a serial 9 pole RS 232 port.