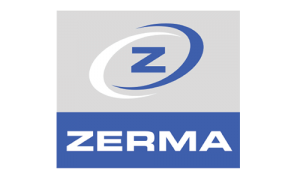 ZERMA – Granulator Technology
ZERMA has traditionally focused on the development and production of size reduction machinery for the plastics industry. However, today ZERMA has expanded into related industries such as tire recycling, e-waste and wood recycling. Our core strength lies as a machinery and component producer. As such we are an ideal partner for systems integrators and OEM projects.
WE remain committed to the improvement and development of size reduction machinery. The ZERMA product consists of three main machine types; granulators, shredders and pulverisers. Our granulator product lines cover a full range of sizes and applications. WE start from the slow speed, beside the press models of the GSL Series, and the compact soundproofed granulators of the GSC Series. These machines are commonly used in injection, blow molding, and extrusion applications. The large GSH Heavy Duty Granulators are also used in these applications as well as high throughput operations and demanding post consumer recycling.
Our second machine category is the Zerma Single Shaft Shredders. Again, we are able to cover a wide range of applications. We offer the small ZBS Series for purgings, the ZSS and ZIS Series for general applications, and the ZXS Series to achieve high throughputs. Our shredder offering also includes the ZWS Series for wood and regenerative fuels.
An important milestone was the development of the ZRS Pipe Shredder Series. These machines allow the processing of pipes with up to 1200 mm diameter and 6 m length without the need for pre-cutting There is no comparable product available in the market today.
The ZERMA PM Series pulverisers are produced for extrusion and rotational molding applications. We offer a complete range of machines as well as evacuation and screening equipment to insure quality of the finished product.
In order to better service our customers in different markets, we have established ZERMA-Europe, ZERMA-UK, ZERMA-Thailand, ZERMA-North America, ZERMA-Latin America and ZERMA Australasia. These subsidiaries workwith more than 100 agencies world wide to ensure quick delivery, optimal service, and timely support. We call it the ZERMA family.
GRANULATOR RANGE
GSP : Pipe / Profile Granulators
SHREDDER RANGE
ZSS : General Purpose Shredders
ZRS : Pipe / Profile Shredders
SPECIALISED MACHINERY RANGE