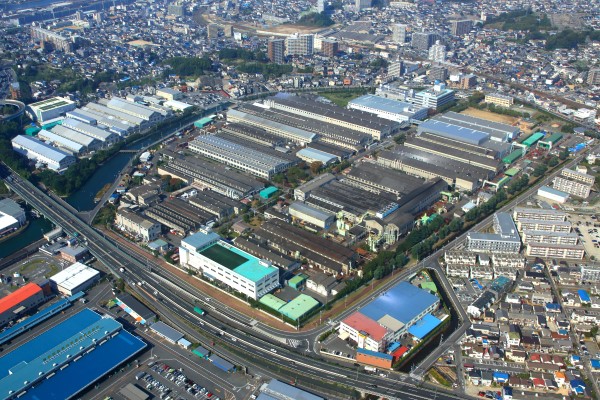 The Hiroshima Plant has been one of Japan's leading machinery plant since its foundation in 1920.
The Hiroshima Plant has developed numerous state-of-the art machines that guarantee high accuracy, high reliability, and energy saving and dedicated to technological innovations especially in the fields of plastics and mechatronics, the Hiroshima Plant with its leading-edge manufacturing and assembly lines produces the latest plastics injection molding machines.
The plant has long experience in manufacturing and developing artillery and other defense equipment and has also been engaged, since the start, in the development and manufacture of ordnance, thereby contributing to the peace and security of Japan.
1920
1979
1993
1995
1998
2002
2006
Founding of the plant, which supplied goods to Japanese navy
Completion of electric servo-drive plastics injection molding machine
Completion of first magnesium alloy molding machine
Awarded ISO 9001 quality management systems certification
Awarded ISO 14001 environmental management systems certification
Full lineup of large electric servo-drive plastic injection molding machines launched on market
Awarded occupational safety and health management system (OSHMS) certification