SHINI – Plastic Auxiliary

For over 40 years, SHINI people adhered to the management principle of "focusing on Particular Business, Pursuing to be the World Leader" which created new era and achieved many progresses. SHINI Group has now become a world-class manufacture of plastic auxiliary equipment.
---
            Drying and Dehumidifying series has been designed for drying plastic raw material with stable dew-point air blow -40°C with the maximum drying capacity of up to 1,000 kg. per hour (in the case of PET).  more…
---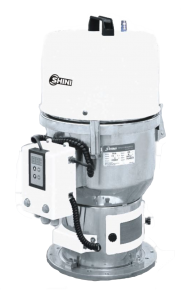 Feeding and conveying series are capable of auto de-dusting and sounding alarm of material shortage via digital microcomputer control. A closed conveying is designed to save material and avoid hydroscopicity of material during the process. more..
---
           Dosing and mixing series are designed for the metering of raw material, reclaim, masterbatch and additive. With the throughput ranging from 40kg/hr to 3,000kg/hr, up to 8 groups of components can be simultaneously handled and the accuracy ranges from ±o.1% to ±0.3%. more..
---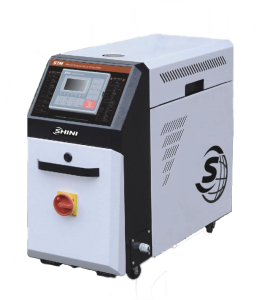 Shini Mold Temperature Controller are designed for heating up molds and maintaining temperature. They also can be used in other similar applications. Accuracy of temperature control is ±5°C via OMRON controller and maximum temperature can range 300°C. more..
---
           Shini Water Chillers are suitable for cooling molds to reduce production cycle time, also they can be used in the cooling of equipments to maintain the normal temperature. Besides, Water chillers are suitable for other industries with the need of cooling with temperature control range of 7~35°C refrigerating capacity ranging from 8.0kW to 1,400kW. more..
---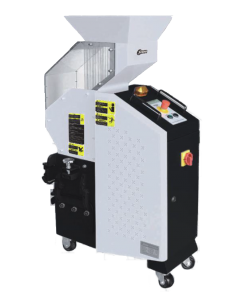 Shini Low-speed Granulators are designed for instant granulating and recycling of sprues and few rejects next to IMM. Equipped with dual-safety devices, and conforming with European Safety Standard.
           Shini Sound-proof Central Granulators are suitable for centralized recycling of wastes or from injection molding and blow molding, featuring robust structure, simple operation and quick blade replacement. This series have various models with wide application to cater to your needs. more..
---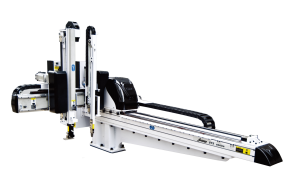 Shini Automation is designed for removing sprues and finished product from injection molding machine, it is available for the applicable or IML applicable 2-plate, 3-plate molds, hot runner system. more..



---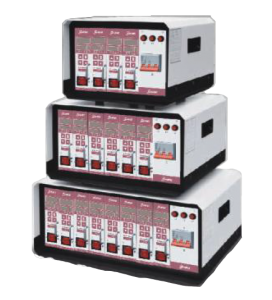 It's suitable for materials which is in the range ∅0.6~∅0.8. Mold hot nozzle to ∅12. Ensure the strength and the special requirements of products. The length of nozzle can be from 40mm to 500mm. Professional analysis of mold flow. Composite technology is mature. more..
---